| | | | | |
| --- | --- | --- | --- | --- |
| PCI-Express 5.0 Motherboard - Chipset Intel Z690 | | | | |
Intel's 12th, 13th and possibly 14th generation of processors, code names; Alder Lake, Raptor Lake and Meteor Lake, bringing a new design philosophy which diverges significantly from previous processor design. Reminiscent of system-on-chips (SoC) of smartphones, it features not just one, but two core architectures linked together using new scalable technology of packing electronic modules into the chip. It will feature up to 16-cores split between at most eight Golden Cove performance cores (P-cores), and eight Gracemont efficiency cores (E-cores) organized in two 4-core modules. P-cores are a legacy from previous architectures, and E-cores are derived from the architecture of the 'Atom' microprocessor.

That is hybrid architecture which allows for the use of two types of CPU cores in one package: big-performance cores for heavy tasks and small-efficient cores for everything else. Improved and varied cores is only half the success of this CPU. It is important way to coordinate how these two types of core are working together. Perform of this role is by Thread Director. The end result is about 20% faster and 50% - 80% more efficient CPU than its predecessors. Gracemont is the architecture name for Intel's efficiency cores. It features an overhauled architecture with a deeper frontend, wider backend, and will be built on the 'Intel 7 node', bunch of products known as SuperFin 10 nm, 10 nm+, 10 nm++ i 10 nm+++. As the Figure shows at beginning of this paragraph, scalable architecture use the same electronic 'packages', arranged differently to create processors for desktop, mobile and ultra-mobile devices. To to ensure the above new LGA 1700 socket for desktop PC is used.
Alder Lake also features up to 30 MB of cache, 16 lanes of PCIe 5, and DDR5 as well as DDR4 memory support and Tiger Lake's Xe LP graphics ported to the 'Intel 7 node'. Alder Lake uses three fabrics to link all its parts together and fine-tune power consumption. The path between the compute cores, graphics, last-level cache (LLC / L3) and working memory is the compute fabric, which can operate at 1 TB/s. The input/output (I/O) fabric, which operates at 64 GB/s, passes data between I/Os and internal devices. And lastly, the memory fabric operates at 204 GB/s and can dynamically adjust the bus width and frequency for multiple operating points. Having multiple dynamically scaling fabrics allows Alder Lake to more efficiently direct power to where it's needed the most. Branch prediction is a critical feature in modern CPUs. It predicts what instructions are needed next before a program even requests them, thereby reducing CPU wait times and wasted instructions. Many of the CPU processing stages depend on accurate branch predictions; for example, if there's a mispredict, then the instructions stored in the out-of-order buffer may need to be flushed. Gracemont has a 5'000 entry-long branch target cache for its history-based branch prediction to help generate accurate instruction pointers, reducing the chances of mispredicts.
In addition to cutting wait time, Gracemont carries a 64 KB + 32 KB of cache. Instruction cache of 64 KB stores the most frequently used instructions close at hand, as well as Intel's first 'on-demand instruction length decoder' that decodes new code quickly. Cache of 32 KB is for data. The main instruction decoder got an upgrade too. It can now decode up to six instructions per cycle while maintaining the efficiency of a much narrower core. The decoder, which translates opcode into micro-ops, is important in keeping the backend fed at all times so the processor achieves maximum efficiency; being able to decode more instructions per clock is of course better for overall performance. The decoders are aided by a new hardware-driven load balancer. Instead of dumping a long chain of sequential instructions onto a few decoders, load balancers break them up into smaller segments and distribute them across all of the decoders, increasing parallelism. Further down the process flow are the data Execution Units (EU). The integer EU ports are complemented by dual-energy multipliers and dividers.
The single-instruction, multiple-data (SIMD) arithmetic logic units (ALUs) in the vector operations now support Intel's virtual Neural Network Instructions (VNNI). Two floating-point pipelines allow the execution of two independent add or multiply operations, as well as two multiply-add instructions per cycle thanks to new vector extension instructions. Gracemont's vector stack also comes with cryptography units that provide AES and SHA acceleration, allowing it to offload the encryption workloads in security-sensitive applications. Finally, there's the memory subsystem. Two load and two store pipelines that enable 32 bytes read and write simultaneously. The L2 cache size is configurable between 2 and 4 MB. In a core-on-core comparison, Gracemont delivers 40% more performance at the same power as Skylake, and delivers the same performance using 40% less power. This means that Gracemont is around 2.5 times more efficient in single-core scenarios. In a four-core configuration, Gracemont delivered 80% more performance than two Skylake cores running four threads while still consuming less power. The program properties are taken care by Thread Director, which still accounts for thermals, operating conditions, and power limits. It also picks out threads that need the most performance so it can assign them to the P-cores. Similarly, it delegates background tasks to the E-cores, and threads to P-cores. Everything is dynamic, based on the tasks at hand, and is fully autonomous. But that doesn't mean Thread Director locks heavy workloads exclusively to P-cores. It will take advantage of any idle cores if there are resources available. In a heavy multithreaded workload, Thread Director will distribute the workload across all P-cores and E-cores.
So, the main features of Alder Lake, Raptor Lake and Meteor Lake processors are shown in next Figure:
| | |
| --- | --- |
| | |
| Figure 3.5.55 Main features of LGA 1700 processors. | |
The short description in the Figure above is in a way a continuation of the 'Tick-Tock' Figure which encompasses all previous Intel technologies. Look at what Intel's 'z690' series of chipset offers.
Example XVII
In this example shown in the block diagram of the chipset z690. Shown in the example motherboard supports Core i3, Core i5, Core i7 and Core i9 microprocessors of twelfth , thirteenth and fourteenth generation planned with the socket LGA 1700.
Processor
Processors codenamed 'Alder Lake', 'Raptor Lake' and 'Meteor Lake' are based on highly polished 14 nm 'Rocket Lake' technology (14++++).



| | |
| --- | --- |
| | |
| Figure 3.5.56 LGA 1200 vs LGA 1700. | |




The increased number of connections (pins) is the reason that the new generation of processors is physically longer. Namely, due to additional functions in the processor, it was necessary to increase the number of connections regarding communication with the environment on the motherboard. The distance between the coolers holes is larger than with the predecessor coolers, which means modification of the existing cooler if it is possible or purchase of a new one.




Intel® Core microprocessors
Product Name
Core i9-11900K
Core i9-12900K
CodeName
Rocket Lake - S
Alder Lake - S
Raptor Lake - S
Meteor Lake - S
Chipset
series

5XX

series

6XX

Essentials
Lithography
14 nm FinFET
10 nm Enhanced SuperFinFET
7 nm
PCIe support
4.0
5.0 for Graphics card +
4.0 for NVMe storage
Dimensions
37.5 x 37.5 mm
37.5 x 45.0 mm
Socket
LGA 1200
LGA 1700
Performance
# of Cores
8
8 Golden Cove cores
(P-core) +
8 Gracemont cores
(E-core)
# of Threads
16
24 distributed by Thread Director
(16 at P-core + 8 at E-core)
Base Frequency
3.5 GHz
3.2 GHz
Turbo Frequency
5.3 GHz
5.3 GHz
L1 Cache
80 KB per core
80 KB per P-core +
96 KB per E-core
L2 Cache
512 KB per core
1.25 MB per P-core +
4.00 MB per E-core
(shared within module)
L3 Smart Cache
12 MB, shared
30 MB, shared
Bus Speed
8 GT/s DMI3
8 GT/s DMI4
TDP
125 W
65 w - 228 W
Memory Specifications
Max Size
128 GB
M.2 Memory / Storage
Yes
Yes
Memory Types
DDR4 - 3200
DDR4 - 3200
DDR5 - 4800
DDR5 - 4800
# of Channels
2
2
Bandwidth
45.8 GB/s
Up to 204 GB/s
ECC Support
No
No
Graphics Specifications
Processor Graphics
Intel Iris Xe
Intel Iris Xe


PCI Express 5.0 will be one of the hottest new things to arrive at the computer ecosystem. With double the transfer rate and bandwidth from PCIe 4.0 and four times the transfer rate of PCIe 3.0, it's a generational leap that will impact how we use our PCs and allow for mind-bending SSD and networking speeds and make things that weren't possible before a reality. Beside that the

Thread director

, which is responsible for ensuring that the right amount of power is given to both foreground and background applications, is optimised for 'Windows 11' and that it is the most efficient operating system for

Alder Lake

.


Z690 - Platform Controller Hub (PCH)
Main chip of chipset is PCH and other chips are his assistance. Chipset is a link to an external PC devices (I / O Controller Hub), a basic feature of the chipset and support for processors manufactured in enhanced 10 nm technology for

LGA 1700

socket. Lithography of chipset is in 14 nm technology. The block scheme is similar to its predecessor.



Figure 3.5.57 Block scheme of chipset Intel Z690.




The basic features of the Intel® Z690 Chipset are shown in the following table.




Intel® Z690 Chipset
Essentials
Product Collection
Intel® 600 Series Desktop Chipsets
Code Name
Products formerly Alder Lake
Bus Speed
8 GT/s
TDP
6 W
Supports Overclocking
Yes
Use Conditions
PC / Tablet / Mobile / Ultra-Mobile
CPU support
Alder Lake / Raptor Lake / Meteor Lake
Supplemental Information
# M.2 Storage slots
4
Embedded Options Available
No
Memory Specifications
# of DIMMs per channel
2
Processor Graphics
# of Displays Supported
3
PCI Express Revision
4.0 / 3.0
PCI Express Configurations
x1, x2, x4
Max # of PCI Express Lanes
24
I/O Specifications
# of USB Ports
14
USB Configuration
- Up to 4 USB 3.2 Gen 2x2 (20Gb/s) Ports
- Up to 10 USB 3.2 Gen 2x1 (10Gb/s) Ports
- Up to 10 USB 3.2 Gen 1x1 (5Gb/s) Ports
14 USB 2.0 Ports
USB Revision
3.2 / 2.0
Max # of SATA 6.0 Gb/s Ports
6
RAID Configuration
0, 1, 5, 10 (SATA)
Integrated LAN
Integrated MAC (Intel Gigabit Ethernet)
Integrated Wireless
Intel® Wi-Fi 6E/7
Supported Processor PCI Express Port Configurations
1x16+1x4 or 2x8+1x4 or 1x8+3x4
Package Specifications
Package Size
29 mm x 24 mm
Lithography
14 nm
Advanced Technologies
Intel® Optane™ Memory Supported
Yes
Intel vPro® Platform Eligibility
No
Intel® ME Firmware Version
15
Intel® HD Audio Technology
Yes
Intel® Rapid Storage Technology
Yes
Intel® Rapid Storage Technology enterprise
No
Intel® Smart Sound Technology
Yes
Intel® Platform Trust Technology (Intel® PTT)
Yes
Security & Reliability
Intel® Trusted Execution Technology
No
Intel® Boot Guard
Yes
Along with the new set of processors, motherboard vendors will be launching a variety of 600-series chipset based motherboards for Alder Lake, and these motherboards will suppot three generations of mikroprocessors, which is for customer very convenient.
According to the criterion used in previous examples, full support primarily for one graphics card and as many PCIe slots for other cards as possible, one online store in Canada offers a motherboard called 'ASRock Z690 Phantom Gaming 4, LGA 1700, Intel Z690, SATA 6 Gb/s, DDR4, ATX Motherboard'.
Figure* 3.5.58 'ASRock Z690 Phantom Gaming 4' motherboard / Features. ( + / - )
The motherboard shown is also one of the cheapest on offer on the website, around $250, which is not a small amount considering that it is sold with completely 'empty' slots (M.2). The features of this motherboard are shown in Figure 3.5.58b. The data is taken from the seller's site. There are quite a few connectors according to the description, but compared to the connectors shown in the following Figure, it is clear that the space for additional slots will serve to increase the number of connectors.
| | |
| --- | --- |
| | |
| | Figure 3.5.59 Connectors of 'ASRock Z690 Phantom Gaming 4'. |
The connectors shown in the picture provide the essentials. But when the motherboard is installed in the case with various accessories, there will be more. Three M.2 ports indicate that this motherboard can make a really powerful computer. Of course, with a more powerful processor from the 12th generation of Intel processors and a graphics card for PCI-Express v5.0. According to the above selection criteria, the motherboard 'Gigabyte Z690 UD' is not a bad choice either, and maybe it will be my favorite because of more external and internal USB ports, DDR5 memory, and compatibility with an extension to the LGA 1800 socket.
Figure 3.5.60 Motherbord 'Gigabyte Z690 UD'.
Number of PCI-Express slots are same as at 'ASRock', but have one M.2 slot less. According to the motherboard specification, the USB ports on the motherboard are the USB 2.0/1.1 standard. These connectors are useful, for example, as connectors on the front of the case, but not for connecting external devices. There are not enough USB 3.0 ports, so it's a good idea to install a USB 3.0 card in the PCI Express slot, as shown by one quality card in the following image. Precisely because of the above it is good that the motherboard has more PCI Express slots. And there remains the possibility of installing additional cards for some other purpose (like as at Figure 4.6.48d) or this one for M.2 SSD. If you don't use a lot of external USB devices, the number of ports that this motherboard offers is enough, as shown in Figure 3.5.62. Otherwise, it is necessary to install an additional card.
| | |
| --- | --- |
| | |
| Figure 3.5.61 PCI Express USB hub. | |
The peculiarity of the displayed card is that it is a USB hub that monitors a quality NEC control chip, and in addition, each USB port has its own current pulse transformer that allows each USB 3.0/2.0 port for deliver electricity to the consumer up to 2 A. Although there are newer cards with more connectors and a more modern standard, specified card is more than good and it is better to have two such cards than one card with more connectors and a newer standard (3.1 or 3.2) where is control chip 'poor', or there are too few chips, and if each connector does not have its own current transformer.
| | |
| --- | --- |
| | |
| | Figure 3.5.62 Connectors of motherboard 'Gigabyte Z690 UD'. |
Conectors of motherboard are slightly diferent in regards to 'ASRock'. Have more USB connectors and Display port. True, more powerful motherboards are available, but for the casual user, a motherboard with support for one graphics card (currently the most expensive part of a computer) and several USB ports for peripherals is enough. A Mini ATX or Micro ATX motherboard may be sufficient.
SUMMARY:
Quite a lot of data about the new generations of microprocessors and their associated chipset has not yet been published, and the data listed on this page may not be accurate. Over time, the data will be corrected and the page will be supplemented with an example of a single motherboard. What does the use of a new Intel processor and chipset basically mean? It means a significant shift in data transfer and processing speed using a more efficient CPU, much faster PCIe 5.0/4.0 and USB 3.2 technology, both in the computer and to the peripherals, and 5G gets its full meaning in SOHO environment. At the same time, it means the gradual replacement of all components and devices with newer ones. The most basic thing that comes with this is perhaps best illustrated by these two MSI advertising images.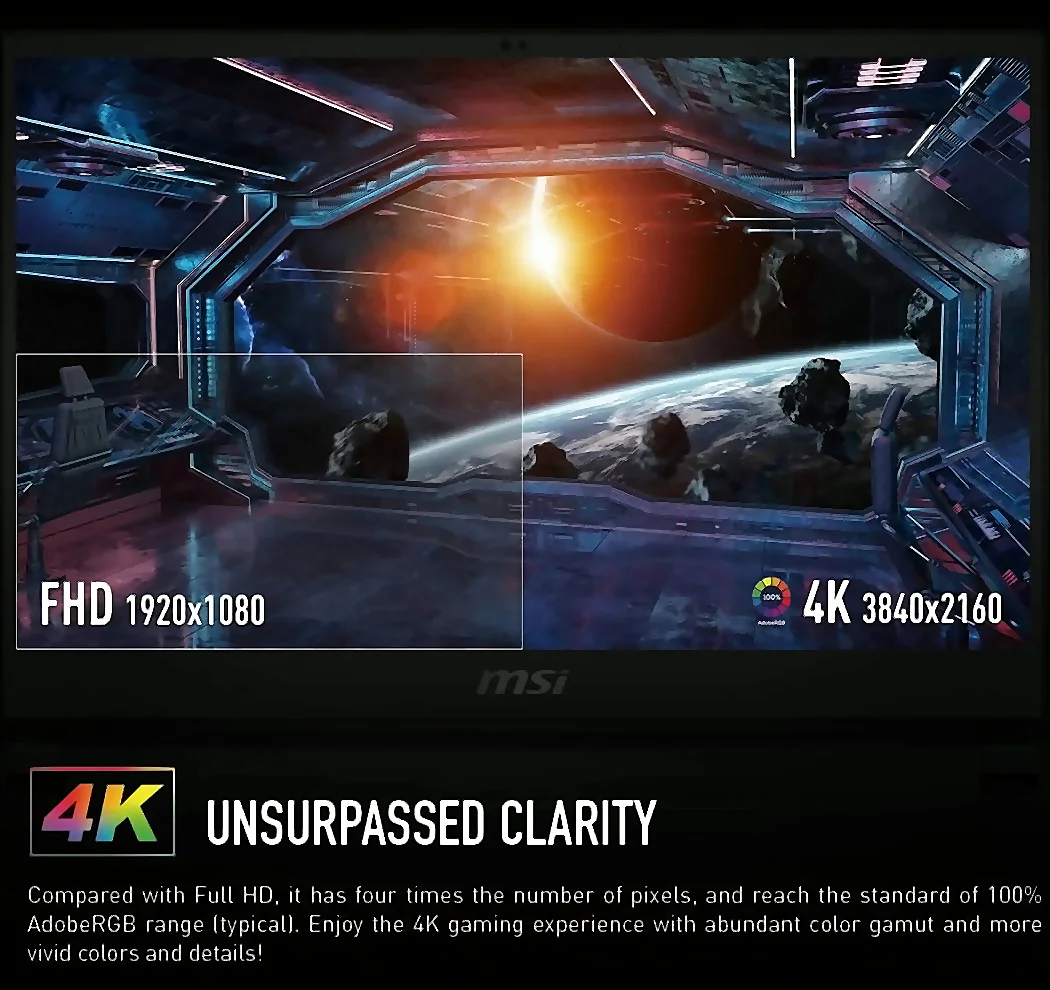 Figure* 3.5.63 MSI monitor / WI-FI 6E features. ( + / - )
New computer and new devices? Yes !, but step by step. Too much money for a one-time investment.
Citing of this page:


Radic, Drago. " IT - Informatics Alphabet " Split-Croatia.


{Date of access}

. <https://informatics.buzdo.com/

>.


Copyright © by Drago Radic. All rights reserved. | Disclaimer